Sacramento Metro Real Estate Update - February 2022
[responsivevoice]
The National mortgage rate is above 4% for the first time since May 2019. There were predictions for 5% for the last 10 years. Our level of national debt has grown dramatically since Brandon was put in office. So our debt payments are now bigger than they EVER were. But higher rates will 'cool' the market. It's still too early to see the effect on home prices. But, logically, prices will be affected since buyers' purchasing power will be lessened.
[/responsivevoice]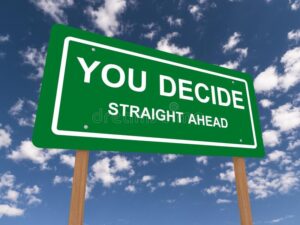 My previous blog post may have been censored as it won't let me send it to my subscribers. Please read the previous post at You Decide.
Averages of 52 Zip Codes – Summary
Data contains truth. And if formulas help make a statement using the data, then the raw data must be shown or risk losing all credibility in the formula.
January 2022 – Composite Average
[New] listings was 31 and is 85% of its [10yr Jan Avg], favoring SELLERS.
[Active] listings was 19 and is 46% of its [10yr Jan Avg], favoring SELLERS.
[Pended] listings was 29 and is 109% of its [10yr Jan Avg], favoring SELLERS.
[Sold] listings was 26 and is 115% of its [10yr Jan Avg], favoring SELLERS.
[Active] + [Sold] listings was 45, 70% of its [10yr Jan Avg].
Composite Average [New] listings was 31, UP 34.8% MoM and DOWN 6.1% YoY. [Pended] listings was 29, UP 11.5% MoM and unchanged 0.0% YoY. 
Appetite is at 94% favoring BUYERS. Last month's Appetite was 113%.
Composite Average Consumption is at 110% favoring SELLERS. The calculation is (Pending+Sold)/(New+Active) and roughly represents Demand over Supply.
Composite Average [Active] listings was 19, UP 11.8% MoM and UP 18.8% YoY. [Sold] listings was 26, DOWN 29.7% MoM and DOWN 7.1% YoY. Turnover is at 137%, favoring SELLERS. Last month's Turnover was 218%
Sacramento County zip codes
Carmichael 95608 – Median $527K, (Þ▼,MoM▲0.4%,YoY▲12.4%) – Appetite 97.8% – Turnover 136.1% – Consumption 114.8%
Citrus Heights 95610 – Median $520K, (Þ▼,MoM▼-1.5% ,YoY▲15.6%) – Appetite 95.0% – Turnover 242.9% – Consumption 133.3%
Citrus Heights 95621 – Median $470K (NEW HIGH) (Þ◄►,MoM▲0.9%,YoY▲17.5%) – Appetite 89.7% – Turnover 246.2% – Consumption 128.8%
Elk Grove 95624 – Median $651K (NEW HIGH) (Þ▲,MoM▲1.7%,YoY▲29.7%) – Appetite 81.8% – Turnover 128.1% – Consumption 101.3%
Fair Oaks 95628 – Median $625K, (Þ▼,MoM▼-0.2% ,YoY▲10.6%) – Appetite 86.1% – Turnover 161.9% – Consumption 114.0%
Folsom 95630 – Median $780K (NEW HIGH) (Þ▲,MoM▲2.0%,YoY▲27.9%) – Appetite 127.7% – Turnover 136.1% – Consumption 131.3%
North Highlnds 95660 – Median $382K, (Þ▼,MoM▼-4.3% ,YoY▲15.8%) – Appetite 80.0% – Turnover 100.0% – Consumption 88.4%
Orangevale 95662 – Median $535K, (Þ▲,MoM▼-1.8% ,YoY▲15.6%) – Appetite 106.9% – Turnover 207.7% – Consumption 138.1%
Rancho Cordova 95670 – Median $460K, (Þ▼,MoM▼-6.1% ,YoY▲6.0%) – Appetite 93.8% – Turnover 143.5% – Consumption 109.9%
Rio Linda 95673 – Median $424K, (Þ▲,MoM▲6.0%,YoY▲21.5%) – Appetite 136.4% – Turnover 400.0% – Consumption 206.7%
Rancho Cordova 95742 – Median $616K, (Þ◄►,MoM▼-2.8% ,YoY▲19.6%) – Appetite 100.0% – Turnover 105.9% – Consumption 102.0%
Elk Grove 95757 – Median $713K (NEW HIGH) (Þ▼,MoM▲0.4%,YoY▲19.4%) – Appetite 78.6% – Turnover 137.5% – Consumption 94.8%
Elk Grove 95758 – Median $599K (NEW HIGH) (Þ▲,MoM▲1.9%,YoY▲24.8%) – Appetite 89.8% – Turnover 140.7% – Consumption 107.9%
Arden 95815 – Median $355K, (Þ▼,MoM▼-1.4% ,YoY▲19.1%) – Appetite 95.7% – Turnover 93.8% – Consumption 94.9%
Downtown 95816 – Median $705K, (Þ▼,MoM▼-7.8% ,YoY▲11.0%) – Appetite 200.0% – Turnover 72.7% – Consumption 112.5%
Oak Park 95817 – Median $515K, (Þ◄►,MoM▲12.0%,YoY▲17.3%) – Appetite 83.3% – Turnover 90.9% – Consumption 87.0%
Land Park 95818 – Median $756K, (Þ▲,MoM▲7.2%,YoY▲14.4%) – Appetite 63.0% – Turnover 37.5% – Consumption 53.5%
East Sacramento 95819 – Median $730K, (Þ◄►,MoM▲1.8%,YoY▲8.0%) – Appetite 200.0% – Turnover 220.0% – Consumption 211.1%
Elder Creek 95820 – Median $430K (NEW HIGH) (Þ▲,MoM▲6.2%,YoY▲20.8%) – Appetite 78.6% – Turnover 89.3% – Consumption 82.9%
Arden 95821 – Median $513K (NEW HIGH) (Þ▲,MoM▲2.6%,YoY▲26.4%) – Appetite 81.8% – Turnover 120.0% – Consumption 93.8%
Greenhaven 95822 – Median $444K, (Þ▲,MoM▲8.3%,YoY▲24.7%) – Appetite 125.8% – Turnover 475.0% – Consumption 197.4%
Franklin 95823 – Median $450K (NEW HIGH) (Þ▲,MoM▲5.9%,YoY▲23.3%) – Appetite 115.2% – Turnover 318.2% – Consumption 165.9%
Fruitridge 95824 – Median $385K (NEW HIGH) (Þ▲,MoM▲5.2%,YoY▲22.2%) – Appetite 120.0% – Turnover 150.0% – Consumption 131.3%
Arden 95825 – Median $475K, (Þ▼,MoM▼-7.2% ,YoY▲15.6%) – Appetite 85.7% – Turnover 175.0% – Consumption 118.2%
College Greens 95826 – Median $485K (NEW HIGH) (Þ▼,MoM▲1.0%,YoY▲16.0%) – Appetite 78.1% – Turnover 221.4% – Consumption 121.7%
Rosemont 95827 – Median $460K, (Þ▼,MoM▲5.0%,YoY▲12.2%) – Appetite 115.4% – Turnover 216.7% – Consumption 147.4%
Florin 95828 – Median $458K, (Þ▲,MoM▲2.0%,YoY▲22.8%) – Appetite 110.7% – Turnover 130.8% – Consumption 120.4%
Vineyard 95829 – Median $621K (NEW HIGH) (Þ▲,MoM▲7.1%,YoY▲42.8%) – Appetite 88.9% – Turnover 147.1% – Consumption 111.4%
Pocket 95831 – Median $660K (MATCHED HIGH) (Þ▲,MoM◄►0.0%,YoY▲21.1%) – Appetite 82.4% – Turnover 242.9% – Consumption 129.2%
Natomas 95833 – Median $442K, (Þ▼,MoM▼-6.9% ,YoY▲2.8%) – Appetite 70.0% – Turnover 100.0% – Consumption 79.5%
Natomas 95834 – Median $578K (NEW HIGH) (Þ▼,MoM▲10.1%,YoY▲20.2%) – Appetite 75.6% – Turnover 120.0% – Consumption 90.2%
Natomas 95835 – Median $558K, (Þ▼,MoM▲0.5%,YoY▲20.0%) – Appetite 90.9% – Turnover 216.7% – Consumption 124.4%
Del Paso Heights 95838 – Median $405K (NEW HIGH) (Þ▲,MoM▲18.8%,YoY▲26.6%) – Appetite 103.2% – Turnover 95.0% – Consumption 100.0%
North Sacramento 95841 – Median $445K, (Þ▼,MoM▼-4.9% ,YoY▲15.6%) – Appetite 36.4% – Turnover 50.0% – Consumption 41.2%
Foothill Farms 95842 – Median $428K, (Þ◄►,MoM◄►0.0%,YoY▲19.6%) – Appetite 127.8% – Turnover 311.1% – Consumption 188.9%
Antelope 95843 – Median $512K (NEW HIGH) (Þ▼,MoM▲2.4%,YoY▲19.1%) – Appetite 116.0% – Turnover 528.6% – Consumption 206.3%
Arden 95864 – Median $925K (NEW HIGH) (Þ▲,MoM▲42.3%,YoY▲72.3%) – Appetite 86.4% – Turnover 123.1% – Consumption 100.0%
El Dorado County zip codes
Placerville 95667 – Median $503K, (Þ▼,MoM▼-2.5% ,YoY▼-9.0%) – Appetite 124.4% – Turnover 75.5% – Consumption 97.8%
Cameron Pk 95682 – Median $680K, (Þ▲,MoM▲8.8%,YoY▲20.8%) – Appetite 105.0% – Turnover 118.2% – Consumption 109.7%
Pollock Pines 95726 – Median $480K, (Þ▲,MoM▲6.9%,YoY▲37.1%) – Appetite 64.3% – Turnover 146.2% – Consumption 103.7%
El Dorado Hills 95762 – Median $880K, (Þ▼,MoM▲2.9%,YoY▲15.8%) – Appetite 96.6% – Turnover 110.5% – Consumption 102.1%
Auburn 95603 – Median $665K, (Þ▼,MoM▲5.6%,YoY▲4.4%) – Appetite 107.7% – Turnover 100.0% – Consumption 104.5%
Lincoln 95648 – Median $650K, (Þ▼,MoM▲6.6%,YoY▲15.0%) – Appetite 88.1% – Turnover 101.5% – Consumption 94.0%
Loomis 95650 – Median $1,330K (NEW HIGH) (Þ▲,MoM▲45.0%,YoY▲60.6%) – Appetite 56.3% – Turnover 65.0% – Consumption 61.1%
Roseville 95661 – Median $577K, (Þ▼,MoM▼-8.7% ,YoY▲4.0%) – Appetite 54.5% – Turnover 100.0% – Consumption 72.2%
Rocklin 95677 – Median $620K, (Þ▼,MoM▼-7.5% ,YoY▲12.1%) – Appetite 92.6% – Turnover 123.5% – Consumption 104.5%
Roseville 95678 – Median $581K, (Þ▲,MoM▲2.5%,YoY▲29.7%) – Appetite 87.5% – Turnover 166.7% – Consumption 109.1%
Granite Bay 95746 – Median $971K, (Þ▼,MoM▲1.9%,YoY▲0.3%) – Appetite 107.7% – Turnover 125.0% – Consumption 117.2%
Roseville 95747 – Median $669K, (Þ▼,MoM▼-0.3% ,YoY▲16.3%) – Appetite 105.7% – Turnover 161.2% – Consumption 125.5%
Rocklin 95765 – Median $735K, (Þ▲,MoM▲5.0%,YoY▲19.5%) – Appetite 100.0% – Turnover 229.4% – Consumption 137.3%

West Sac 95605 – Median $390K, (Þ▼,MoM▼-23.2% ,YoY▲2.4%) – Appetite 100.0% – Turnover 800.0% – Consumption 275.0%
West Sacramento 95691 – Median $540K, (Þ▲,MoM▲0.7%,YoY▲19.7%) – Appetite 103.1% – Turnover 143.8% – Consumption 116.7%